Keep your veggies and fruits fresh for long in this LG refrigerator. Easily store heavy food-laden utensils on its Toughened Glass Shelves that are designed to hold a weight of up to 175 kg. The Antibacterial Gasket will keep your food hygienic for longer by keeping bacteria and dust away.
Product Description
Bring home the LG 190 L Direct Cool single-door Refrigerator and keep your food fresh and chilled for long. Equipped with the Moist Balance Crisper and Antibacterial Gasket, this solar smart refrigerator helps in keeping your food fresh and healthy for days.
Smart Inverter Compressor
With its super silent operation, this compressor is designed to provide excellent performance and energy efficiency.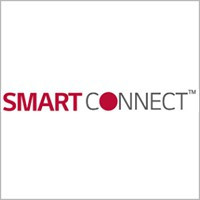 Smart Connect
It helps in connecting your refrigerator to your home inverter, so your food remains chilled even during power cuts.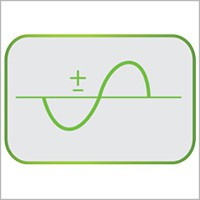 Stabiliser-free Operation
It can operate at a voltage range of 90 – 310 V to withstand various voltage fluctuations steadily and reliably.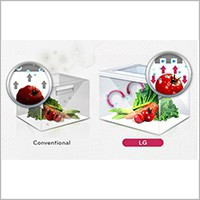 Moist Balance Crisper
This lattice-type box helps in retaining the moisture that gets evaporated from the food and maintains an optimum moisture level in the box.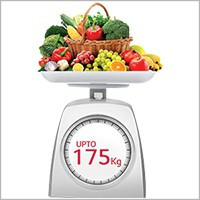 Toughened Glass Shelves
These shelves are designed to hold a weight of up to 175 Kg, so you can store heavy food-laden utensils on them.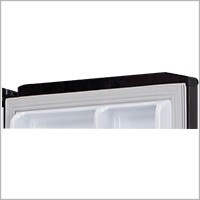 Anti Bacterial Gasket
This airtight gasket helps in keeping the bacteria and dust away that may get accumulated in the door seal and retains the freshness. It also prevents mould spores from entering and keeps your food hygienic for longer.
Base Stand Drawer
Placed at the bottom of the fridge, this drawer lets you store food that does not require freezing, like onions and potatoes.